Our commitment to creating sustainable products comes from a belief in the effectiveness of natural and organic materials and ingredients.
Founded in 2013 by New Zealander Olivia Crighton, Glasshouse Salon was born from a belief in the superiority of natural ingredients, with consideration for the environment. Combining sustainability with design, this ethos is carried over to the growing range of Glasshouse products that are each made with expert care and craft.
Glasshouse
Hair, Hand & Body Wash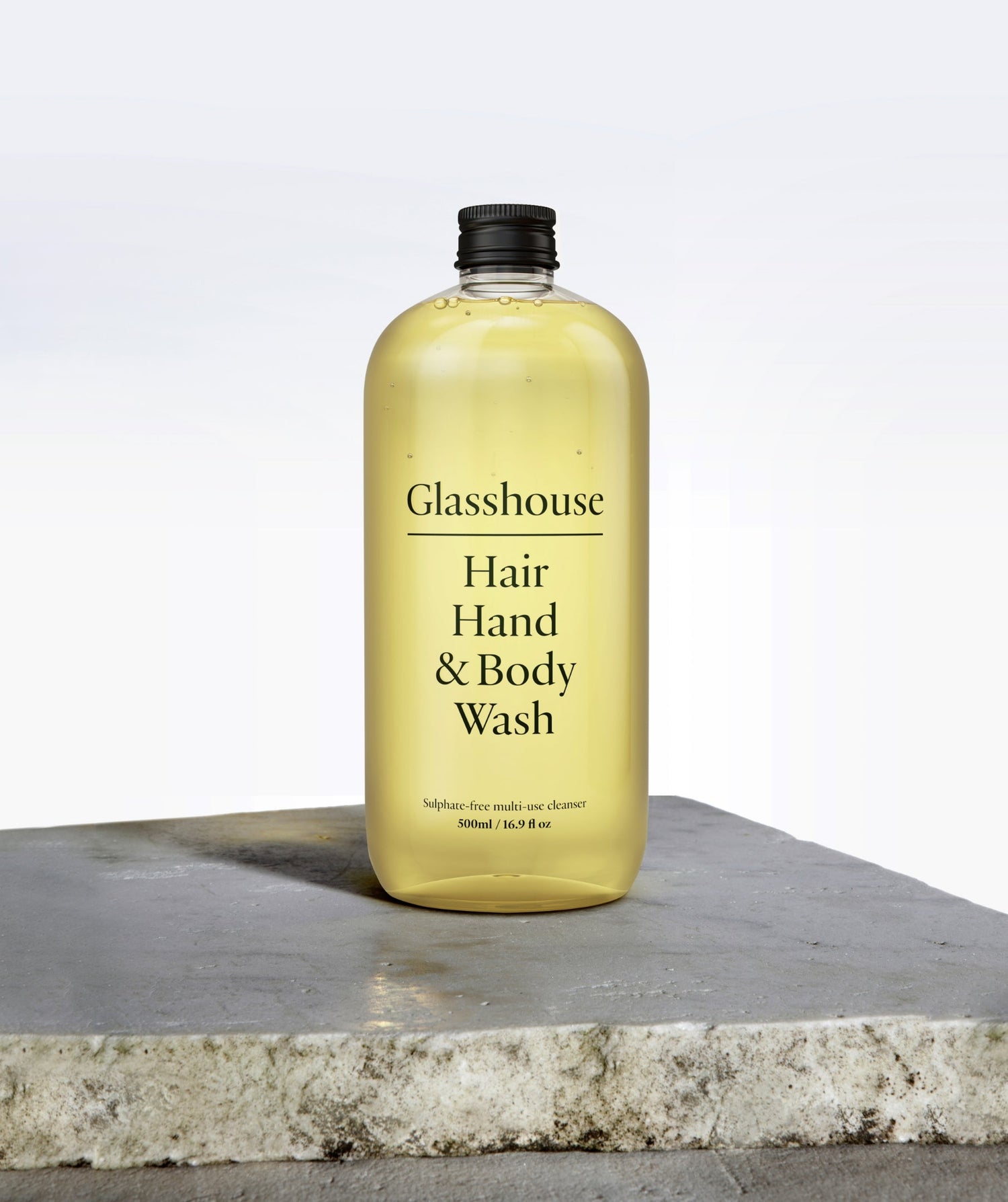 Glasshouse Hair, Hand & Body Wash is a luxury, multi-use cleanser designed to be utilised by the whole family. Sulphate-free and formulated with non-GMO natural and Soil Association certified organic ingredients, it is an effective professional shampoo and a gentle hand and body wash. Packaged in an extra-large 500ml bottle designed to minimise waste and ensuring the product lasts for longer, this functional product is designed to reduce consumption and condense your bathroom cupboard.

Specifically formulated with a pH balance to nourish the skin and hair equally, Glasshouse Hair, Hand and Body Wash is sulphate-free, rich in Vitamin B5 and made with a 100% natural citrus and ginger scent for fresh skin, hair and hands. It is vegan, cruelty free and manufactured with 100% recyclable components.

Manufactured sustainably in the UK, using energy-efficient and low-carbon methods and packaged in a bottle that is made from the natural by-products of sugarcane harvesting - with an optional 100% recyclable and reusable pump. Glasshouse Hair, Hand & Body Wash was created with everyone in mind; unrestricted by age or gender. It's a shower-side product to be utilised by the whole household.
View on our shop
Glasshouse Brushes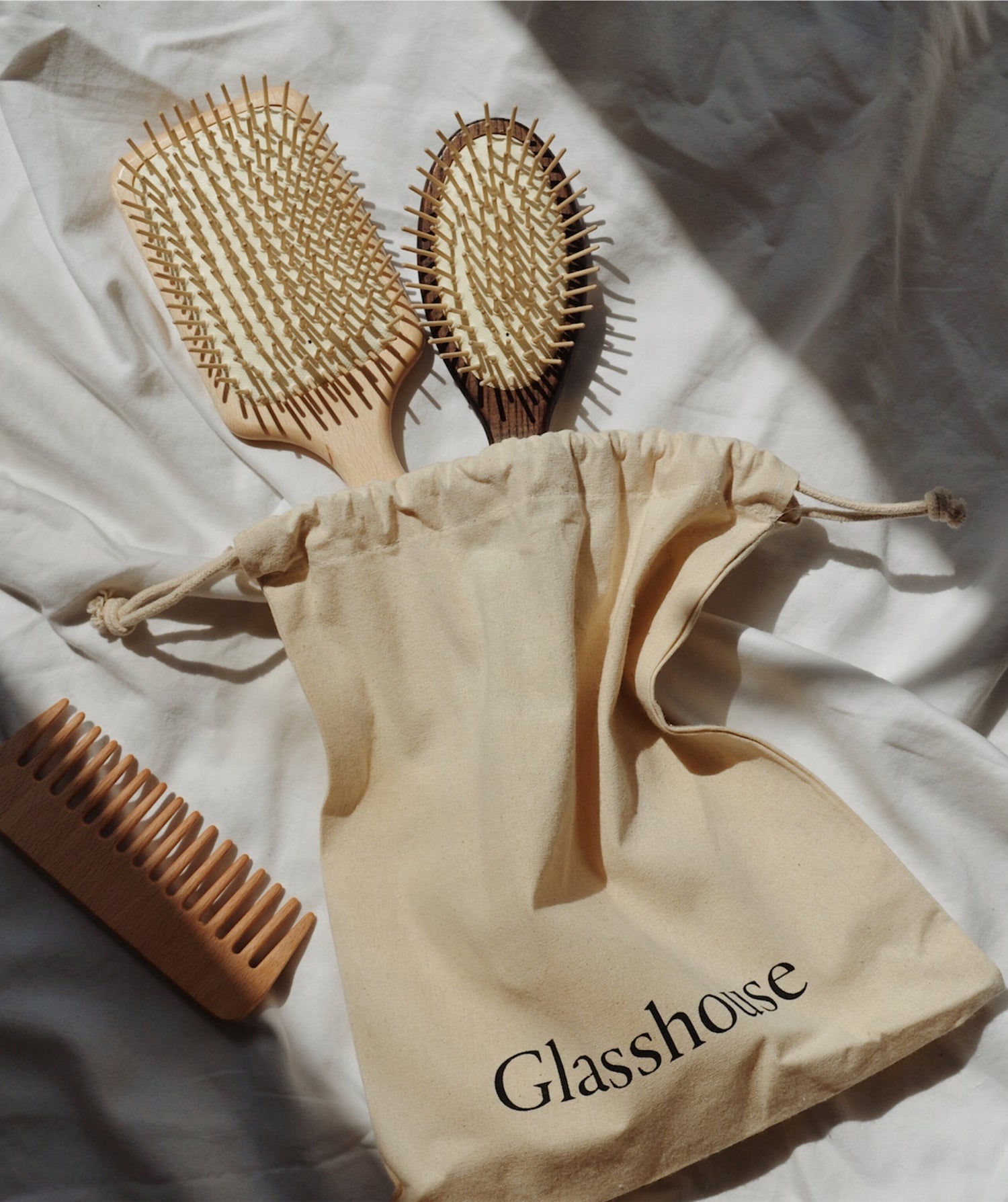 Glasshouse Brushes prioritise the use of natural materials and traditional craftsmanship. Our experience and expertise has lead us to create the most functional, effective and gentle brushes that can be used for a variety of hair types.

Produced in Germany's historic Black Forest, our manufacturer's have specialised in making wooden brushes for over 140 years. A FSC certified firm with strong environmental principles; excess wood shavings from each brush are used to heat the production premises and for the wood-drying process. They pride themselves on supporting the environmentally friendly, socially responsible and economically viable use of the world's forests.

Our range includes two detangling paddles bushes, our signature Glasshouse Wooden Comb and a family of dark Ash wood bushes created from high quality thermo ash wood. Thermo ash wood is a type of thermally modified timber treated at high temperatures - creating woods with a uniquely rich, dark colour - this treatment reduces the wood's water absorption, giving it longer durability and resistance against fungi and insects without the use of chemical substances.

View on our shop